Who Are We
Years ago, we set ourselves to create the best paper writing experiences on tablets. We want people to enjoy the freedom of handwriting and be able to organise all your documents in a single place effortlessly. We believe that in the future handwritten notes should be available in digital format.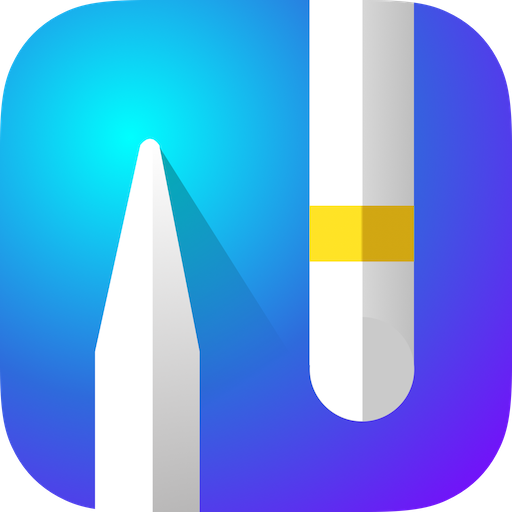 Noteful
The idea of Noteful is simple, but its potential is excellent as the basis for taking handwritten notes daily. We did it because we wanted a high-quality app that is powerful and simple for anyone to use. This is why we decided to make a completely new app from the ground up. We are so excited to share it with you!
Features
Take Beautiful Handwritten Notes
Natural, fluid and precise writing experience
Precise handwriting on iPad natively works with Apple Pencil
Custom-built ink engine that captures and converts your strokes into high-resolution vector ink
3 brushes available: ballpoint pen, fountain pen and highlighter
Switch between pen sizes and colour
Recognising geometrical shapes
Markup, Highlight, Annotate
Import PDFs, MS Office documents to a notebook
Add images, shapes and typed text to notes
Use multiple paper templates in a single notebook
Export and share handwritten annotations as PDF
Use Quick Create to create a new notebook for quick sketch
Powerful Tagging
Organise quickly by tagging with #tag or even #nested/tag anywhere in notebooks
More flexible than folders. Notes can be organised by subjects, by topics or by priorities
Browse notebooks or pages by tags
Rename, delete or re-assign tags to easily re-organise your library
Layers in Notebook
Add annotation on separate layers without changing original content
Hide or show layers independently
Rearrange layers
All your notes, all the time
Sync to all your iPhone and iPad devices
Take textbooks, slides, handwritten notes and PDF documents with you wherever you go
Powerful editing
Erase strokes with precise eraser
Double tap on Apple Pencil to switch to eraser tool
Move and resize annotations with lasso tool
Unlimited undo, redo
Support Split View for multitasking
Audio record Notes
Record audio while you take notes
Audio playback position synced with the notes
Modern app design
A minimalist UI that maximises content space
Streamlined design that requires fewer taps for common functions
Different orientations are available for the main toolbar
A clean UI that lets you focus on note-taking and the content
Future Update
We are working hard on the next coming features. Please share with us what features you would like to see.